Being safe
If someone is hurting you, doing things you don't like or being mean to you it is important that you tell someone so they can help you. You could tell your mum or dad, a friend, or an adult at school. You should also tell someone if you are worried about someone else.
All of the grown-ups in our school are trained in how to keep children safe and what to do if they are worried about anyone. Miss Parry and Mrs Swailes have also had special training to help children to be safe.
If you feel that you would prefer to speak to someone else, there are other options. You can call ChildLine on the number below or click on the link for more information or to speak to someone online.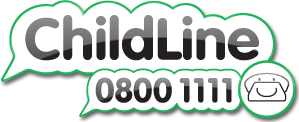 Some children have been worried about staying safe on April 3rd. Click here for safety tips for then as well as for every other day.