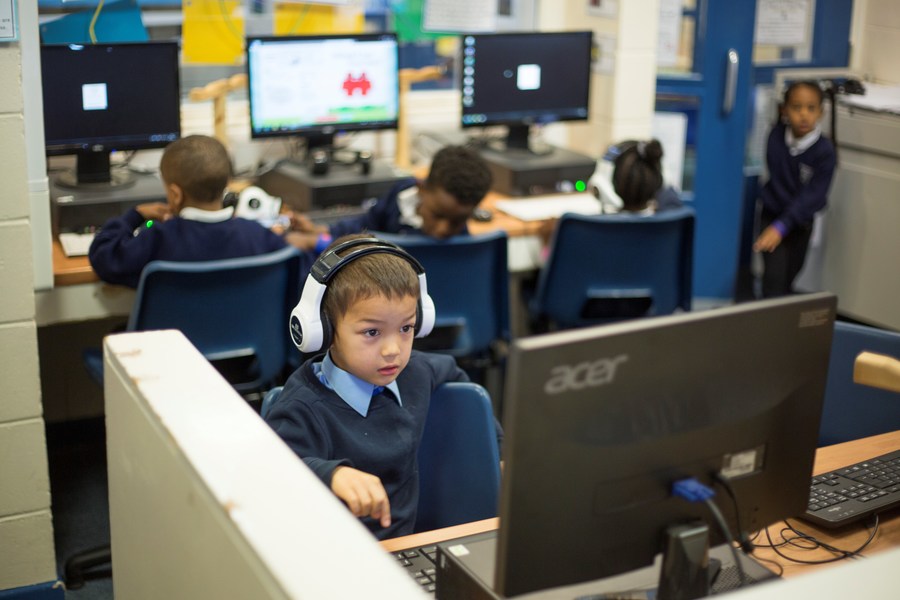 We follow the SMART Rules to keep safe when we use the internet.
Keep SAFE by being careful not to give out personal information – such as your full name, email address, phone number, home address, photos or school name – to people you are chatting with online.
MEETING someone you have only been in touch with online can be dangerous. Only do so with your parents' or carers' permission and even then only when they can be present.
ACCEPTING emails, IM messages, or opening files, pictures or texts from people you don't know or trust can lead to problems – they may contain viruses or nasty messages!
RELIABLE Information you find on the internet may not be true, or someone online may be lying about who they are.
TELL your parent, carer or a trusted adult if someone or something makes you feel uncomfortable or worried, or if you or someone you know is being bullied online.
Click here for our Online Safety Policy
Click here for our Parent's Guide to Online Safety (including translation in Tigrinya)
Click here for 'Child Safety Online: Practical Guide for Parents and Carers'
Parent Zone
Parent Zone is an organisation that supports families to face the online digital future with confidence and resilience, recognising that whilst the online world offers enormous opportunities to children it also can pose huge challenges.
Click below for more information.
Zoom app
Click here for an online safety newsletter about the Zoom app.
Online Safety
Please click here to read some information with your children about how to stay safe online.
House Party App
Please click here to find out about this app and how to keep families safe if they are using it. PLEASE BE AWARE THAT THIS APP IS RATED AS 12+ BUT IT IS RECOMMENDED THAT IT IS NOT SUITABLE FOR CHILDREN UNDER 15.
There has recently been information in the press about the dangerous 'Momo Challenge'. Please click here to find out more and in line with all online safety advice we would suggest that parents are encouraged to:
 Ensure they know what their children can access online
 Ensure children understand the importance of not giving personal information to anyone they do not know
 Tell their children no-one has the right to make them do anything they do not want to do
 Use parental controls to keep children safe
Among the most common signs to watch out for include children who:
 Become very secretive, especially about what they are doing online
 Are spending a lot of time on the internet and social media
 Are switching screens on their device when approached
 Are withdrawn or angry after using the internet or sending text messages
 Have lots of new phone numbers or email addresses on their devices
Click below to see guides for parents who want to know about how to keep their children safe on various different games consoles.
Nintendo Switch Parental Guide
Check out some websites with more information about how to stay safe online. Click on the links below.