Hello Reception Class!
Click on the links to read messages and information from your teacher.
The Very Hungry Caterpillar...
Well done Sharon on your amazing work on the Very Hungry Caterpillar!!!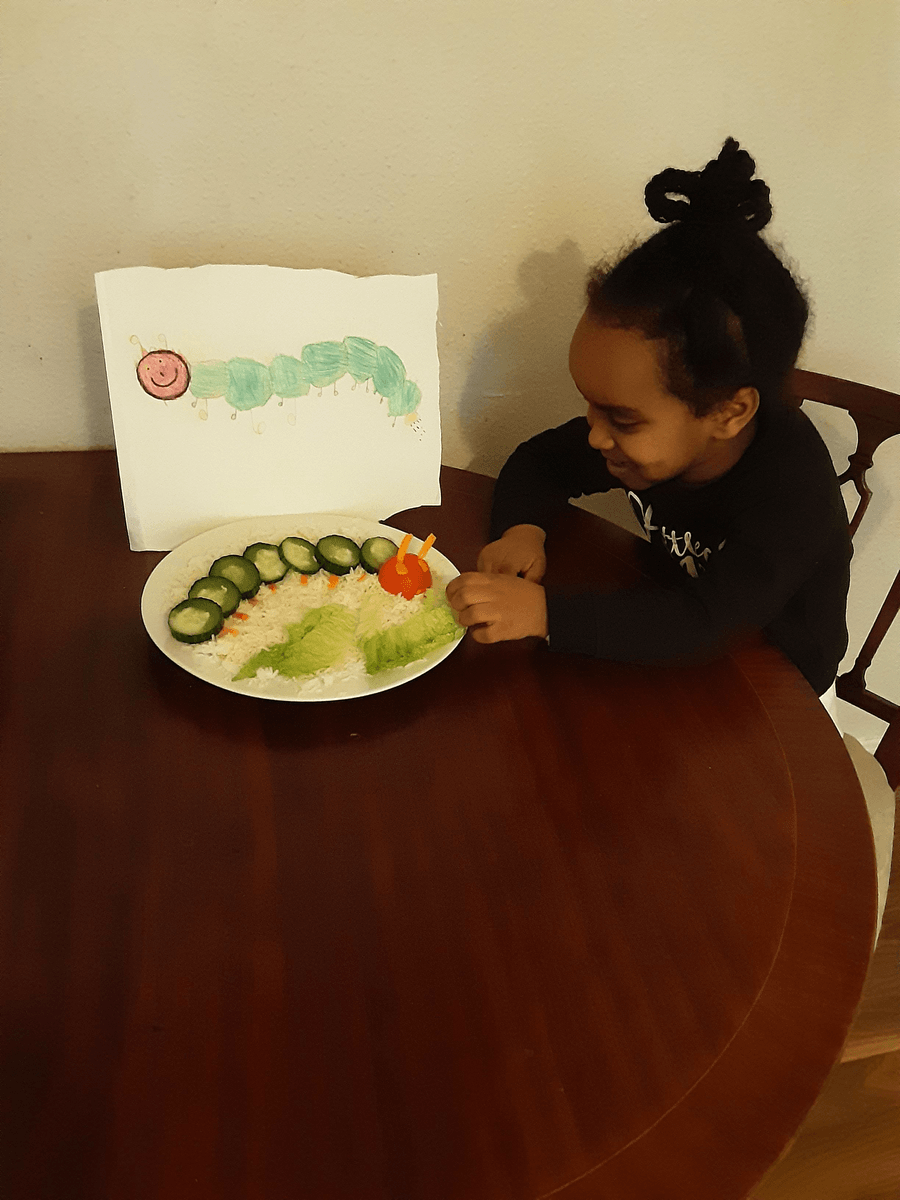 Gymnastics was great!
It was our first PE lesson today! It took us a little time to get ready but we tried very hard. We had lots of fun and were great at listening and making different shape with our bodies.
Our first day at school!
We are having a brilliant first day at school. We have played with our new friends and had our lunch. We are having lots of fun!
We're Going on a Bear Hunt
Reception Class enjoyed a fantastic sunny day at Skelton Grange Environment Centre. They followed the Story of the book they have been reading - We're going on Bear Hunt - and had an amazing time looking for bears. On their journey, they went through the dark forest, squishy mud and water, finding lots of minibeasts along the way. They also enjoyed a lovely picnic in the sunshine.
Lotherton Hall
Reception have been learning about Polar animals so we went to Lotherton hall to look at the Humbolt penguins - we had a fabulous time!