Happy Easter holidays everyone! As we need to stay home to stay safe, we are unable to go on visits and outings over the holidays.
How about a trip to the theatre or the zoo! Click here to link to our Easter Activities page which you can do or visit from the safety of your own home!
Happy birthday this week to...
Aksha (Year 4)
Kibrom (Reception)
We can't be with you to sing and celebrate with you - please click on the birthday cake link below!
Dance on you doorstep!
Why not have a go at this - make sure you have permission from your parents and stay on own your doorstep!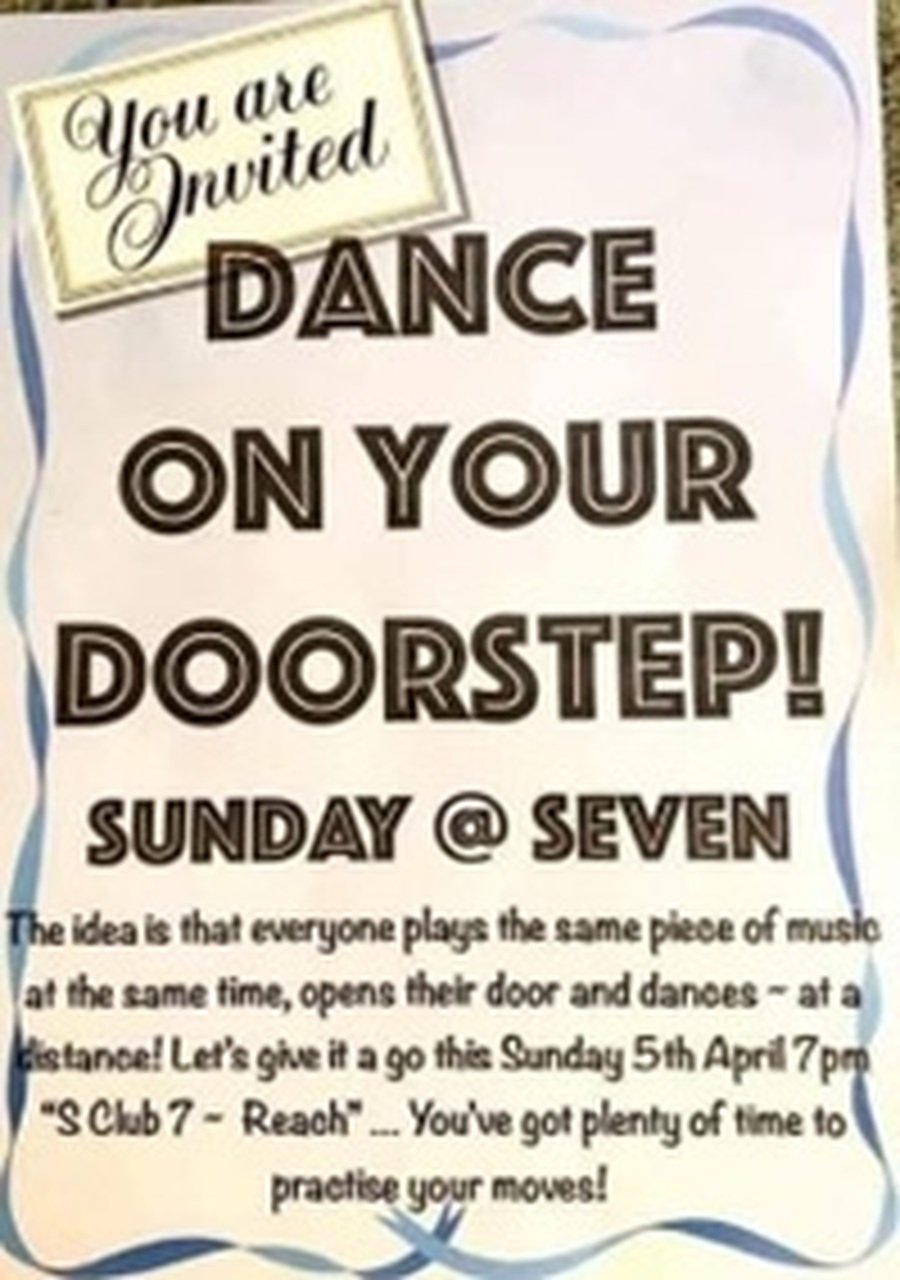 Happy holidays everyone!!!
It has been a very unusual end to the Spring term! We are all very proud of how you have coped in the last 2 (strange!) weeks and how well you have done with online learning. We have enjoyed reading your blogs and seeing the work you have been doing. You are all AMAZING and we miss you all lots.
During the holidays I will try to put some links to some fun holiday activitites for you and your family to enjoy.
This evening you can 'go' to the theatre to see 'Joseph and the Amazing Technicolour Dreamcoat' which is usually on at the West End Theatres in London. I saw it a (very!) long time ago when I was about 12 years old and Phillip Schofield played Joseph! It was great and I really enjoyed it. (Although it was nowhere near as good as KS2's version!)
You can watch for free without leaving your home from 7pm on Friday evening. It is available for 48 hours so you can watch it over the weekend. I hope you enjoy it as much as I did! Click below to watch.
Remember, stay home and stay safe!
Love Miss Parry xxx
TTRS Top 5!
The TTRS top 5 scorers are...
1st Filimon (Class 3)
2nd Lamek (Class 5)
3rd Ethan (Class 5)
4th Yosef (Class 6)
5th Basilos (Class 2)
Well done all of you! Mrs Smallwood is very impressed!
Hello everyone
We hope you all had a good weekend. Your teachers have set you more learning for this week. Leave messages on the blog to show them what you've been doing or leave them message - remember to write using proper sentences!!!
We miss you lots!
Love from Miss Parry xxx
Happy birthday this week to...
Aaliyah (Year 6)
Petros (Nursery)
Rebka (Year 5)
Bruk (Year 1)
Mrs Holliday
We can't be with you to sing and celebrate with you - please click on the birthday cake link below!
Hello everyone.
I hope you are well. It is lovely seeing what you have been doing on Purple Mash. Your teachers are enjoying hearing from you on the Purple Mash blog.
Some of you have been working on Purple Mash very late at night - this is not good for you. Stopping working at the end of the usual school day (3.10pm) is fine! Please make sure you are not working after 7pm!
Your teachers have given you timetables to follow but we understand you may be sharing devices with your family. PLEASE DON'T WORRY IF YOU CAN'T KEEP TO THE TIMES YOUR TEACHER HAS SET - just do your best to get the work done when you can.
We know that you might be feeling a little worried and upset by what is happening. Please talk to your parents if you are feeling worried - remember the schools being closed and having to stay inside are the best ways to keep everyone safe and well. You could also click on Mindmate to give you some ideas for how to look after yourself.
We all miss you lots
Take care
Love Miss Parry xxx
To help explain to the children why school is closed, click on the link and read the story.